Home > About this course > Required course works
Required course works
The First Year in Master's Course
Taking Practical English for Global Creative Leaders I, II (see Table 2)
Attending each level (Small/Medium/Large) of GDWS A at least once before the screening date for advancing to second year GCL. (By no later than October)
Attending the GDWS B by the completion of master program (GDWS B is usually offered from summer to winter. Therefore, it is recommended to participate in the 1st year.)
In accordance with Table 1, required courses (Lectures for Global Creative Leaders I to XXV in Table 3) should be completed by the end of the master's course. (Recommended to be taken in the 1st year)
The Second Year in Master's Course
Internship in abroad and/or in Japan (6 month) (GCL course student establish their own internship opportunities in accordance with their particular interests and career goals and with appropriate advice from the staff in charge of GCL Internship program.(In some cases, students may complete the internships by September of the 4th year.)
The Third, Fourth and Fifth Years in Doctoral Course
Taking Special Practical English for Global Creative Leaders I, II (see Table 2)
Organizing the GDWS C at least once (Doctoral course-transfer students are required to organize the GDWS C after attending the GDWS B.)
Performing their Social Innovation Project  (It is not mentioned in the list of the required courses.)
Internship in abroad and/or in Japan (6 month) (GCL course student establish their own internship opportunities in accordance with their particular interests and career goals and with appropriate advice from the staff in charge of GCL Internship program.(In some cases, students may complete the internships by September of the 4th year.)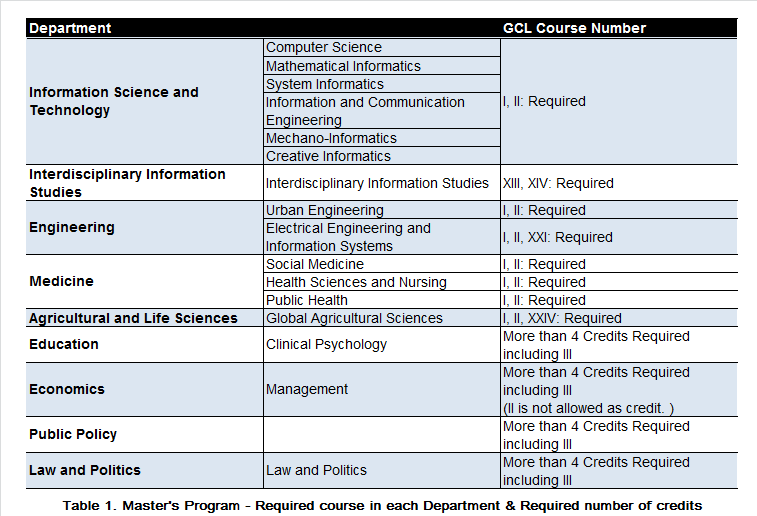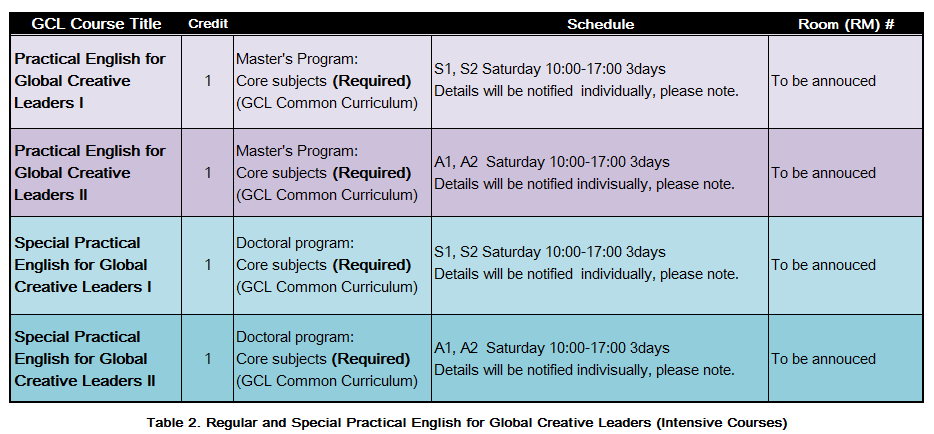 Please refer to the following links for more information about UTokyo syllabus.
http://catalog.he.u-tokyo.ac.jp/index .

Social Innovation Project
Each GCL course student must execute a Social Innovation Project with other members of the program, aspiring to be a leader, to step forward social innovation based on cutting-edge ICT.
Project Incubation Machinery (PIM), which consists of teachers and association with external organizations, assist individual students in their efforts to obtain research funds, e.g. outside competitive funds and inter-school competition.
Students define their own projects and execute them for two years. After that, the project will be evaluated. This is not only Project-Based Learning (PBL) but also the main research activity for completion of PhD. On this basis, students work on their dissertation.